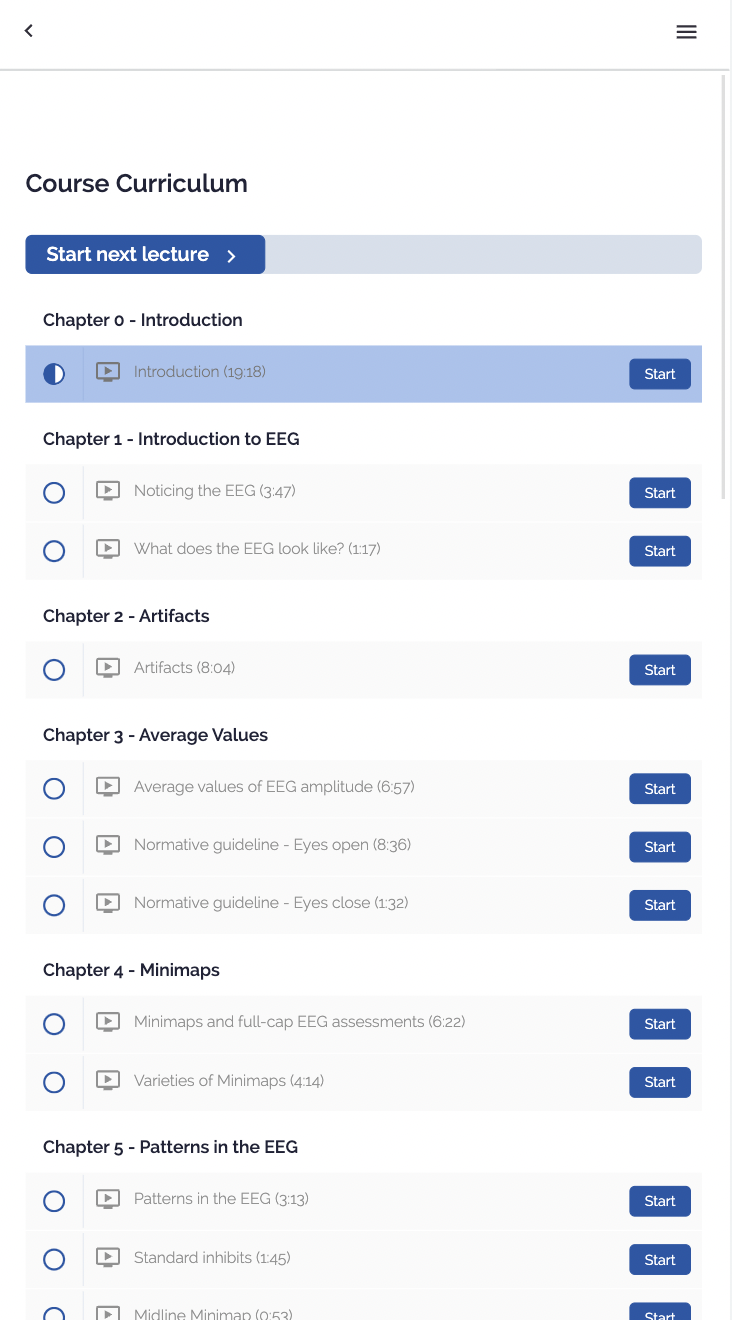 OUR STUDENTS
Who Is The Course For?

This course was created for neurofeedback practitioners, however, anyone interested in understanding EEG may find it useful.
Ideally students have access to equipment that allows them to record EEG, as well as look at and measure the raw waveform.
Intermediate practitioners who are familiar with the basics of EEG, but do not have much experience looking at the raw EEG will find this course most useful. This includes those who have prepared computer-generated QEEG analyses.
Note that this course does not teach students how to use a specific software or hardware package.
This Raw EEG Analysis course is a stand-alone course. For those who are interested in looking at comparisons of averaged EEG data values rather than purely looking at EEG morphology, our Fundamentals of EEG analysis, an in-depth review of the significance of variations in averaged EEG values over the cortex, can provide a great deal of useful information as well.
What You'll Learn
Course Curriculum

In 2005 Jack Johnstone, Jay Gunkelman, and Joy Lunt published a paper on EEG phenotypes.
Phenotypes are a way of understanding the failure modes in the EEG, that is, the variety of ways the EEG "messes up" and produces emotional, cognitive and physiological symptoms. The beauty of the phenotypes is that there are only a limited number of them, all of them visible in the raw EEG. That makes them fundamental and basic. Know your phenotypes and you will know your EEG. And conversely, as Jay Gunkelman says, "if you can't see it in the raw EEG, it doesn't exist."
This course teaches you how to identify 15 phenotypes to give you a strong foundation in EEG analysis, particularly to inform neurofeedback protocol selection.
Some additional and important topics are also covered:
Artifacts - items in the EEG record that are not generated by the brain (e.g. eye blinks) - how to identify and ]deal with them
Sleep and drowsiness - very impactful on the EEG, which can lead to poor analysis if not addressed properly
How to deal with several phenotypes in the one person

IMPORTANT Note
Certification & Prerequisites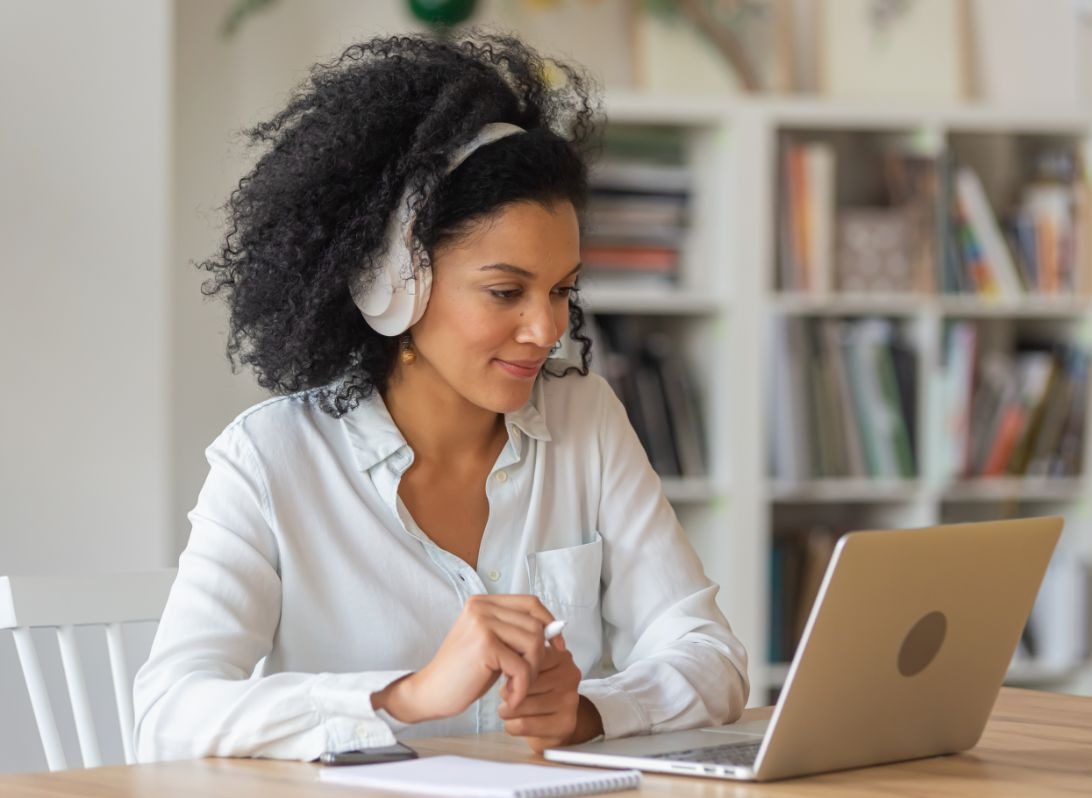 2.5 hours of BCIA recertification (professional development) credit are available upon completion of the course.





This course assumes a minimum level of competency in concepts relating to EEG, including the following:

How to prep clients for an EEG measurement
How to operate EEG/QEEG hardware and software
An understanding of the 10-20 location system
Know the fundamentals of EEG wave analysis
This Raw EEG Analysis course is a stand-alone course. For those who are interested in looking at comparisons of averaged EEG data values rather than purely looking at EEG morphology, our "Learn to read the EEG for neurofeedback - fundamentals" course provides an in-depth review of the significance of variations in averaged EEG values. It provides a great deal of useful information which can serve as a foundation for this course.

This is not a "basics" or "101" course in EEG. It will not introduce "the basics of EEG", nor the technical side of taking or reviewing measurements (i.e. how to use equipment) as it is assumed that students already possess a basic understanding of EEG analysis and have access to equipment that allows them to measure and analyse raw EEG.
Ideally students will have already completed a basic hands-on course in neurofeedback and/or a BCIA certified course in neurofeedback.





Course Authors
Meet Your Instructors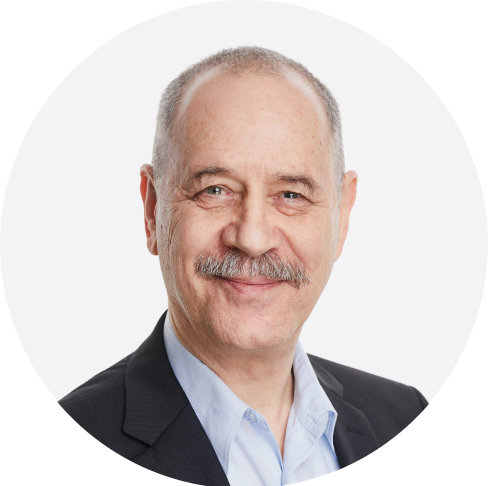 Dr Moshe Perl is a clinical psychologist and expert in neurofeedback and EEG. He has been teaching and mentoring in the field for over 20 years and is known for his ability to make difficult concepts easy to access.
In his spare time, Moshe enjoys making music (guitar and singing), watching Australian Rules Football (AFL), playing with his grand children and engaging in a good theological or philosophical discussion.
Clinical Psychologist, Ph.D. North Texas State University 1982
Bachelor of Physics, University of Tel-Aviv, 1979
Hakomi Therapist since 1999
BCIA certified neurofeedback practitioner and educator since 2004
IQCB/QEEG Diplomate and accredited educator since 2016
Psychologist, Professional Counsellor, Marriage & Family Counsellor, (USA) 1982-1992
Australian Psychological Society (Member)
Australian Psychological Society College of Clinical Psychology (Member)
Australian Psychological Society College of Forensic Psychology (Member)
Applied Neuroscience Society of Australasia, (ANSA) (fellow and former president)


More Information
Frequently Asked Questions

When does the course start and finish?
The course starts now and never ends! It is a completely self-paced online course - you decide when you start and when you finish.
How long do I have access to the course?
For the course's lifetime - as long as the course is available on this platform, you will have unlimited access to it.
What if I am unhappy with the course?
We would never want you to be unhappy! If you are unsatisfied with your purchase, contact us within 30 days of purchase and we will give you a full refund.

STUDENT TESTIMONIALS
Trusted by Clients & Clinicians
Practitioners from all over the world trust Dr. Perl's industry-leading clinical expertise. Here are some testimonials from our students.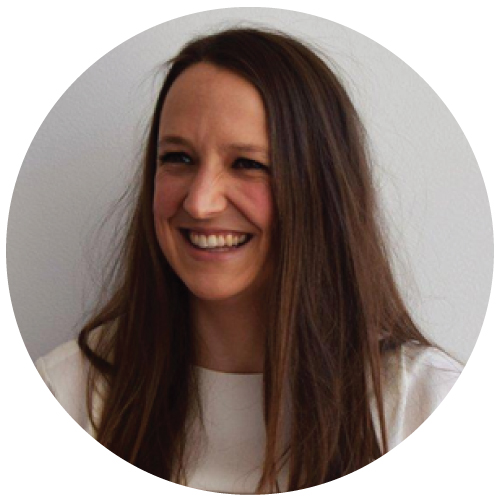 "Moshe's experience shines through when he perfectly sums up a person's symptoms and personality tendencies by looking at a few seconds of EEG data. He inspires me to keep learning!"
The NIA provide incredible workshops and online learning experiences. I'd highly recommend them to anyone wanting to explore and further their QEEG & neurofeedback knowledge.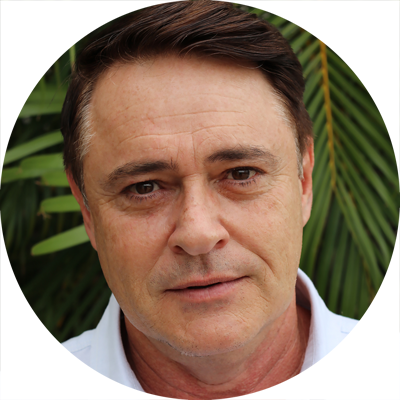 "I recommend Dr. Perl as a very knowledgeable trainer, clinical supervisor or mentor in the fields of neurofeedback and QEEG analysis."


His patient and personable style enabled me to gradually build my confidence to a point of operating independently as a practitioner.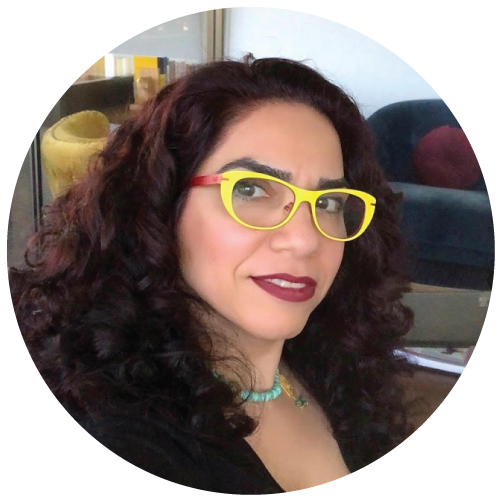 "I have a passion for neuroscience, but can find it daunting."
Dr Moshe Perl's knowledge, as well as his teaching and mentoring style, make learning in this complex field so much more accessible! Dr Moshe Perl is a great mentor with vast knowledge and years of experience.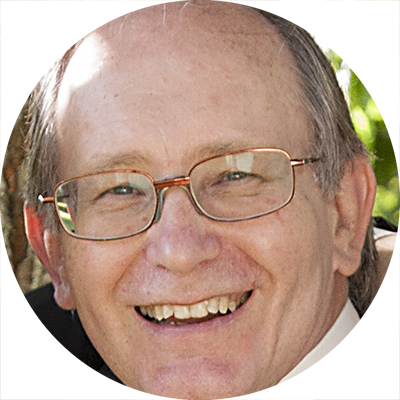 "I strongly recommend any opportunity put out by the NIA!"
Moshe doesn't simply "sell" his own approach, but is able to relate to other approaches as well. His experience and clarity in explaining the "why and how" of Neurofeedback are relevant and very helpful... Even though I have some years of neurofeedback experience, I have always finished sessions with a clearer sense of treatment direction, that was communicated in a clear and easy to understand format.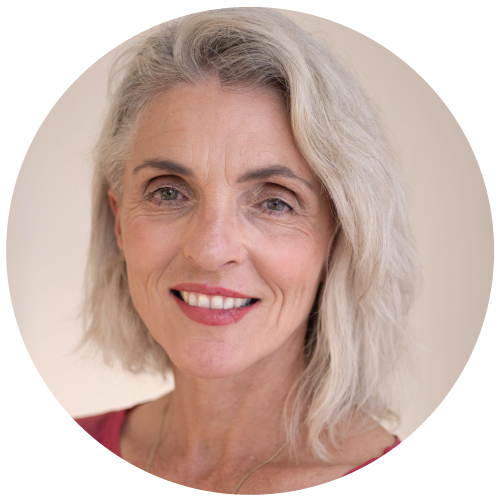 "Both Moshe and his son David set a warm and encouraging tone."
I have always come away from NIA's mentoring and training workshops having progressed both my clinical and technical expertise with neurofeedback and later, QEEG.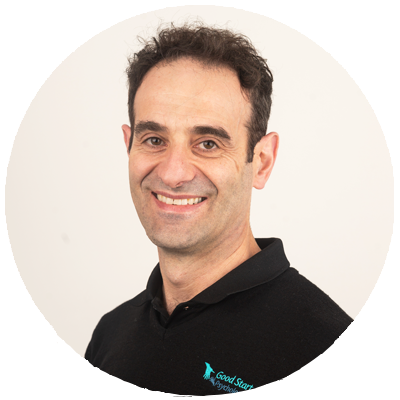 "Dr Perl is recognised as one of the world leaders in the clinical application of neurofeedback."


He is highly regarded by his colleagues, and that is no coincidence. I can honestly say that I would never leave home without neurofeedback and The NIA's training and mentoring.