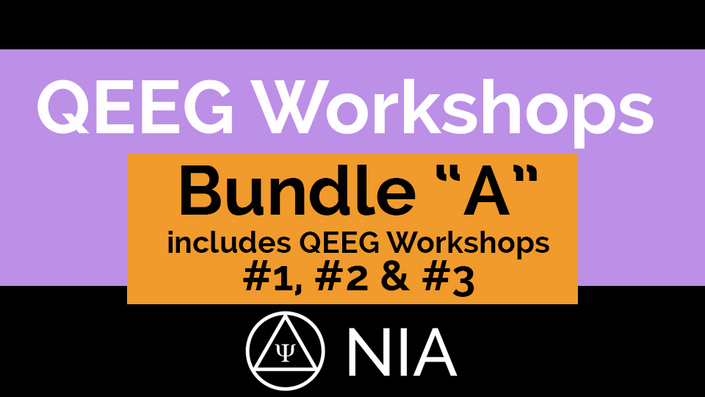 NIA QEEG Online Workshop Bundle "A" (workshops #1, #2, #3)
Bundle of three QEEG Online Workshops each including EEG/QEEG Analysis of 3 cases in a neurofeedback context
This bundle includes the following three courses:
These are the recordings of online workshops that were held on January 20, February 17 and March 16, 2020.
In these workshops, Dr Perl shows how he conducts EEG/QEEG analysis - ensuring that any conclusion is validated by the raw EEG and the client's symptoms - and derives neurofeedback training protocols.
Your Instructor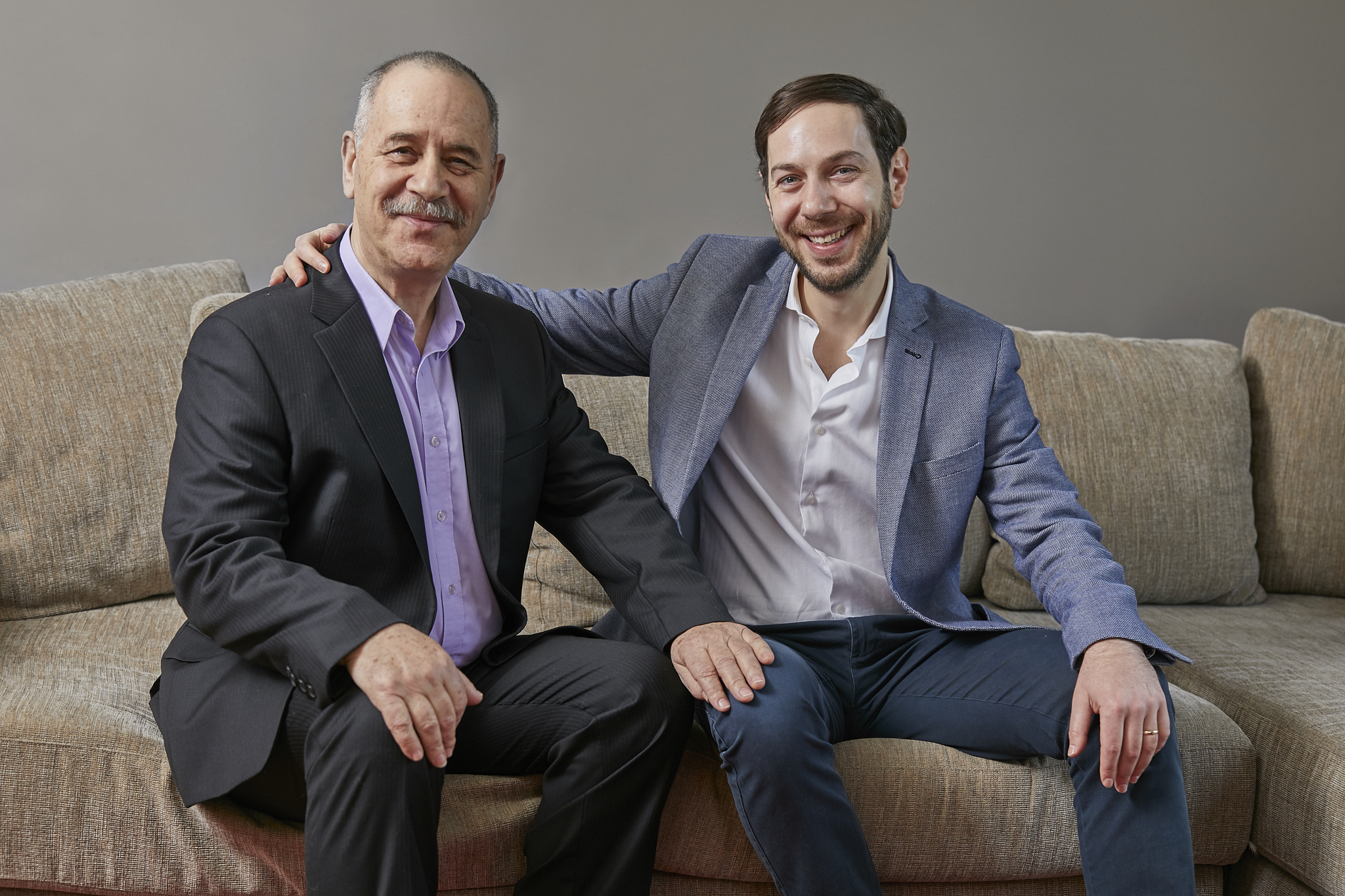 Dr Moshe Perl is a clinical psychologist and expert in neurofeedback and EEG. He has been teaching and mentoring in the field for over 20 years and is known for his ability to make difficult concepts easy to access.
In his spare time, Moshe enjoys making music (guitar and singing), watching Australian Rules Football (AFL), playing with his grandson and engaging in a good theological or philosophical discussion.
David Perl is a jack of all trades and a master of some. From engineering to business management to education and coaching, he is compelled to live in his greatness and catalyze others to live in theirs.
David has been driven to share his father Moshe's knowledge widely. He is very pleased to have created these offerings for the Neurofeedback and EEG/QEEG communities.

"Dr Perl is very professional and the training he provides is of the highest quality in our industry of psychology and applied neuroscience."
-Dr Alex Ryan, Good Start Psychology, Salisbury, South Australia

"Moshe has a way of absorbing the knowledge of the experts in the field and translating it into a way that is accessible to new practitioners. He has taught me so much and I really cherish the time that I spent learning with him."
-Mirjana Askovic, Psychologist, BCN, QEEGD
Neurofeedback program coordinator at the NSW Service for the Treatment and Rehabilitation of Torture and Trauma Survivors (STARTTS), Director of the Australian NeuroFeedback Institute, Sydney

"The NIA provide incredible workshops and online learning experiences. I'd highly recommend them to anyone wanting to explore and further their QEEG & neurofeedback knowledge."
-Dr. Cassie Atkinson-Quinton, Director & Chiropractor. Body and Brain Centre

"Dr. Perl has assisted me greatly in developing my neurofeedback practice over the last ten years. I recommend him as a very knowledgeable trainer, clinical supervisor or mentor in the fields of neurofeedback and QEEG analysis."
-Matt Leggett, Accredited Mental Health Social Worker, BCN QEEGD, Brisbane
"I strongly recommend any opportunity put out by the NIA! I'm looking forward to being a regular participant in anything the NIA organises because I always end up learning more, and having new avenues for exploration opened up."
-Tom Neser, Clinical Director, Pain Management and Rehabilitation Services, New Zealand

"I have always come away from NIA's mentoring and training workshops having progressed both my clinical and technical expertise with neurofeedback and later, QEEG. I attended an online webinar recently in which the QEEG of one of my Autism cases was reviewed. I came away with some insights about synthesising the observations with the specifics of the case, as well as some new learning directions about neuroanatomy."
-Monique Chasteau, Neurotherapist. MCouns, MFA, BCN, QEEGD. Brainwise New Zealand

"I have a passion for neuroscience, but can find it daunting. Dr Moshe Perl's knowledge, as well as his teaching and mentoring style, make learning in this complex field so much more accessible! Dr Moshe Perl is a great mentor with vast knowledge and years of experience."
-Simin Kashi, Neurofeedback & QEEG Practitioner, Townsville
Courses Included with Purchase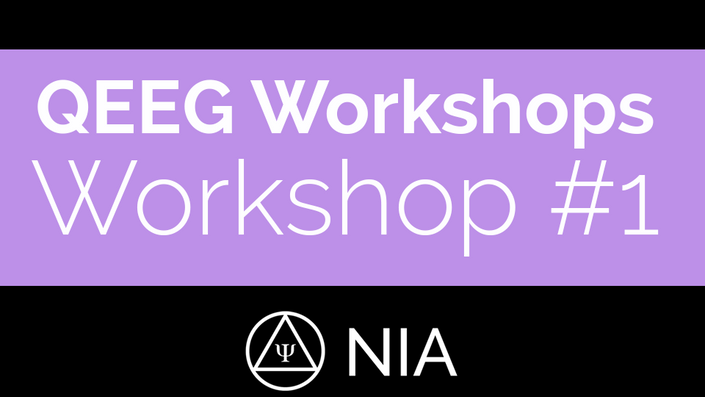 NIA QEEG Online Workshop #1
EEG/QEEG Analysis of 3 cases in a neurofeedback context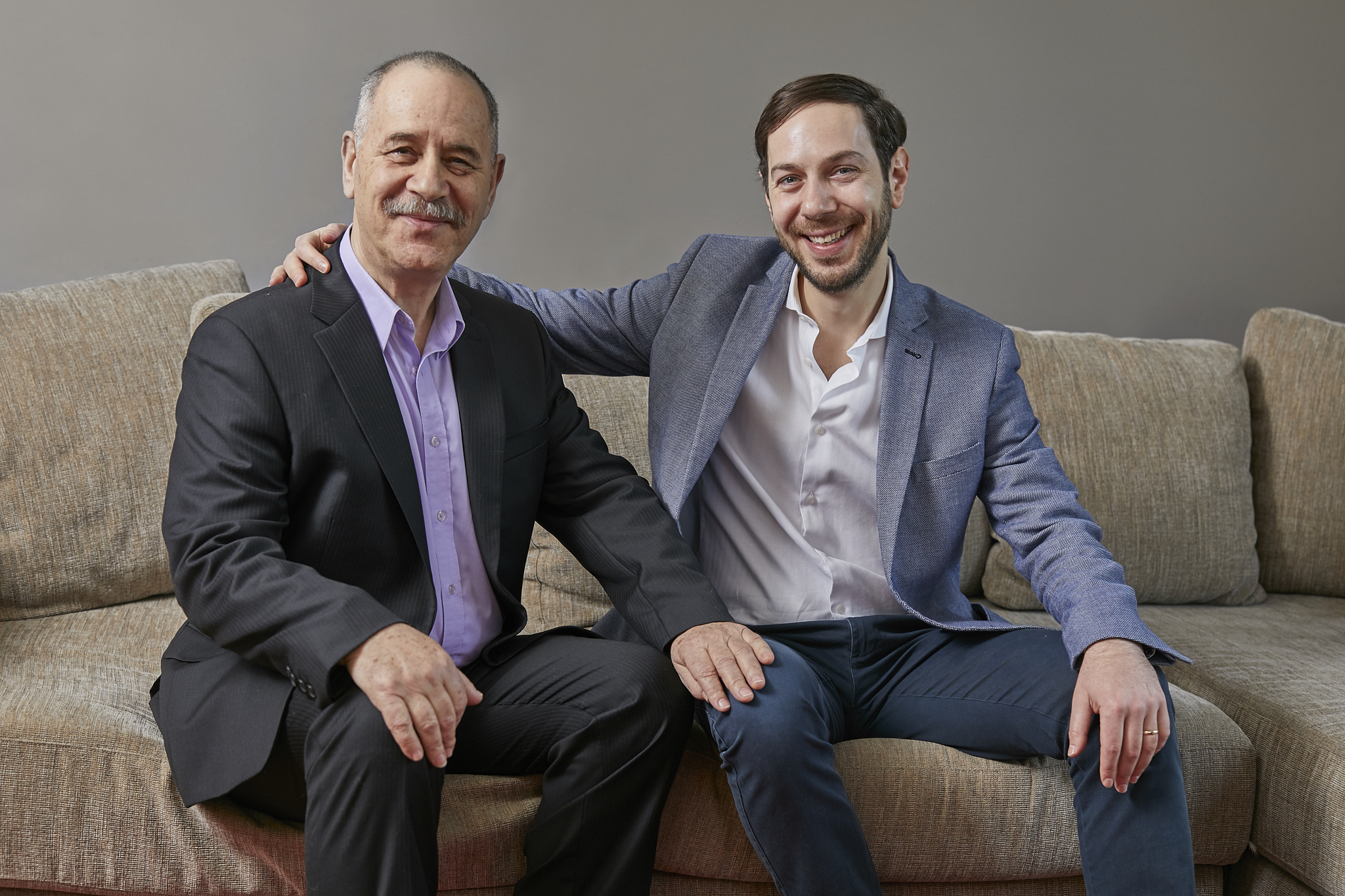 $40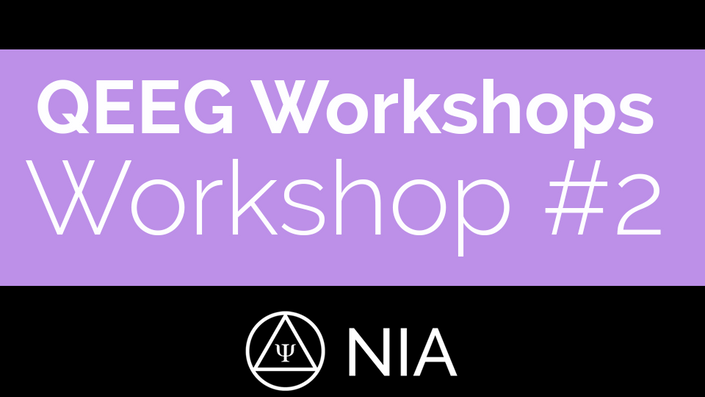 NIA QEEG Online Workshop #2
EEG/QEEG Analysis of 3 cases in a neurofeedback context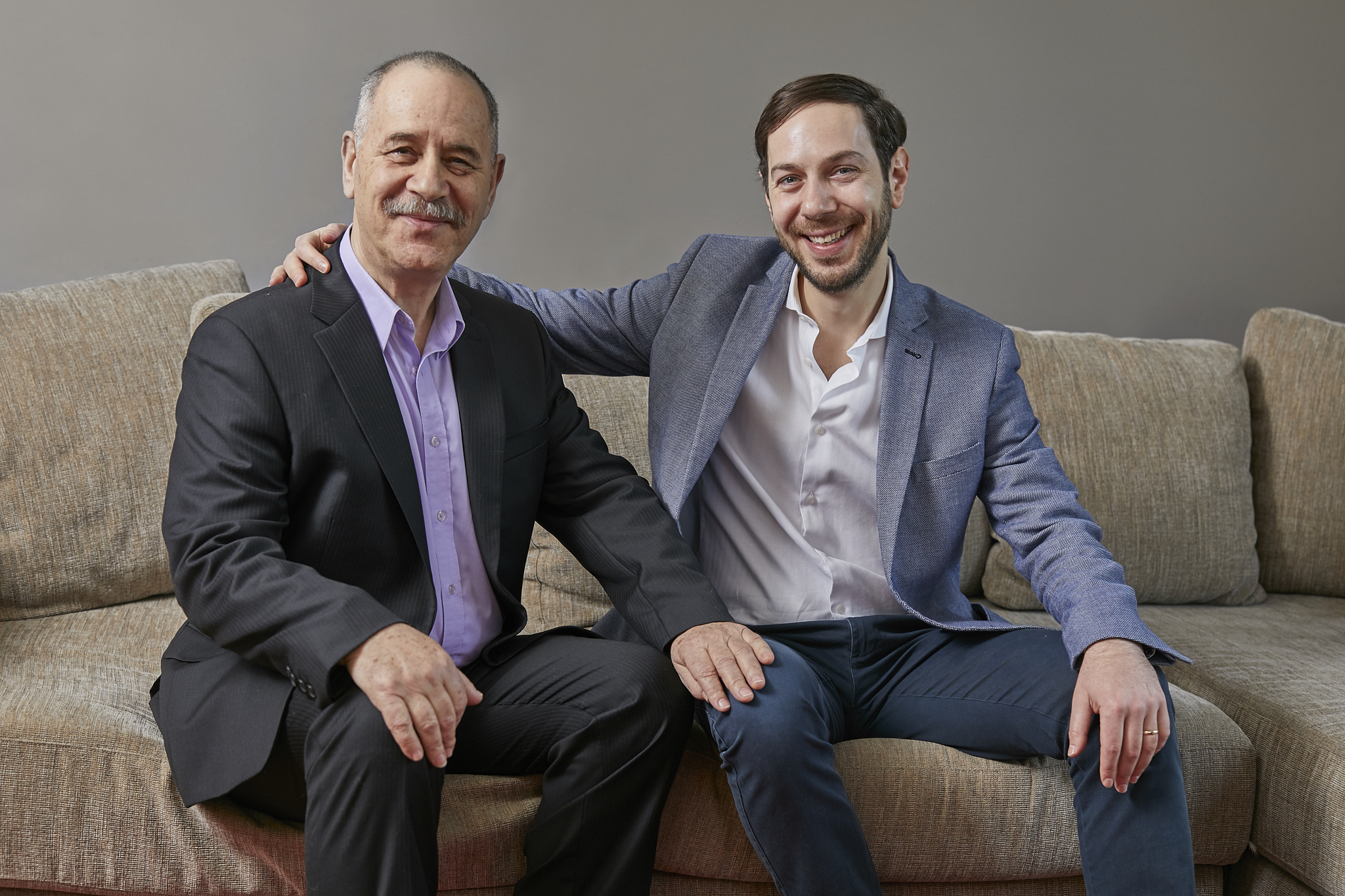 $40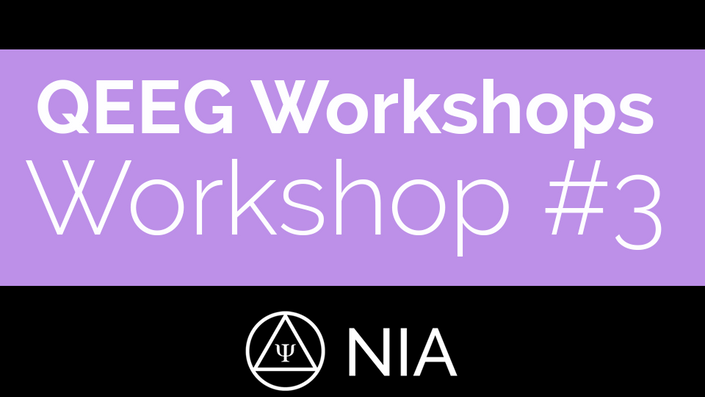 NIA QEEG Online Workshop #3
EEG/QEEG Analysis of 3 cases in a neurofeedback context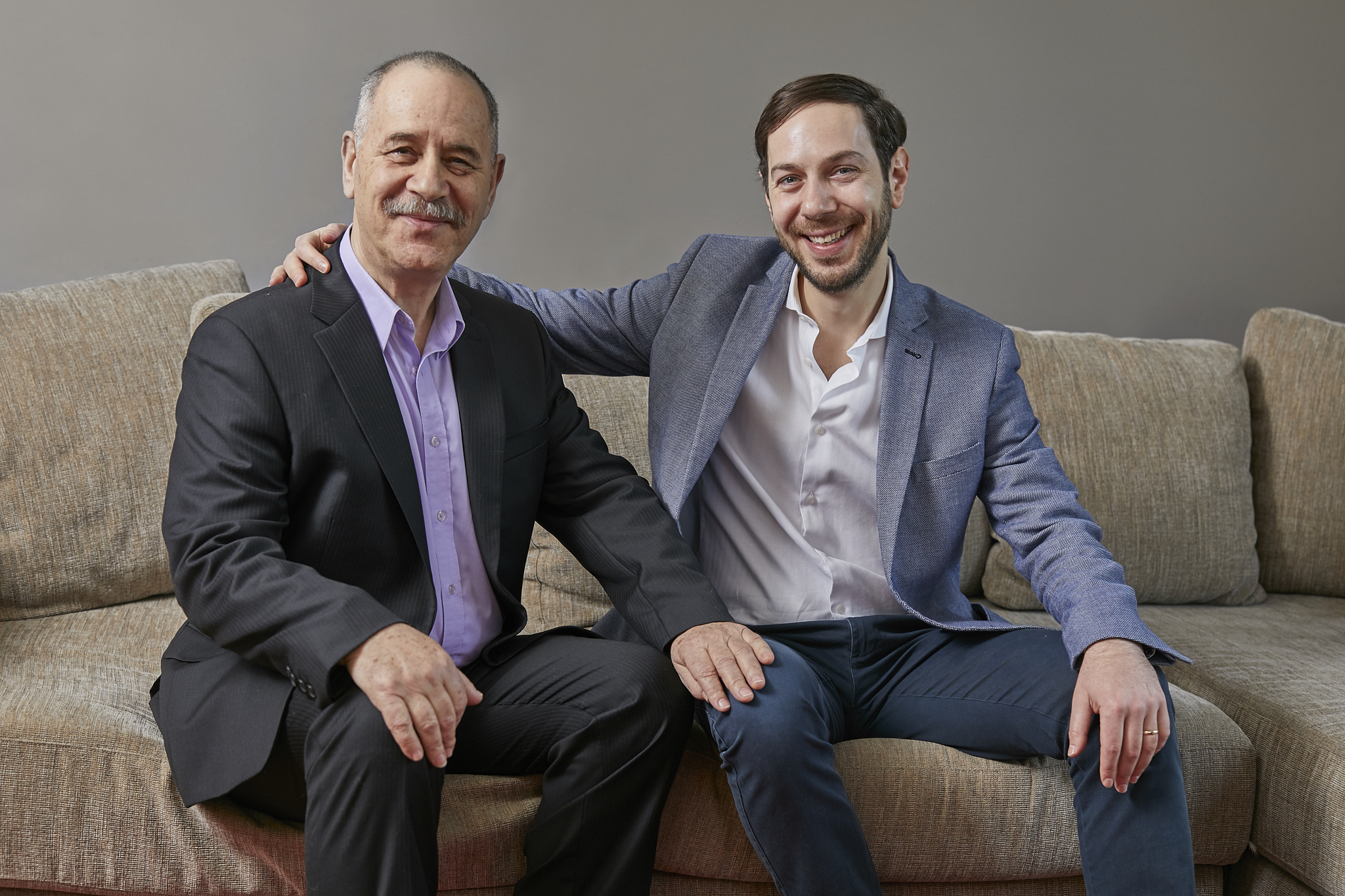 $40
Original Price: $120
Frequently Asked Questions
When does the course start and finish?
The course starts now and never ends! It is a completely self-paced online course - you decide when you start and when you finish.
How long do I have access to the course?
For the course's lifetime - as long as the course is available on this platform, you will have unlimited access to it.
What if I am unhappy with the course?
We would never want you to be unhappy! If you are unsatisfied with your purchase, contact us in the first 30 days and we will give you a full refund.